Picture Places When - An app for viewing and copying pictures in useful ways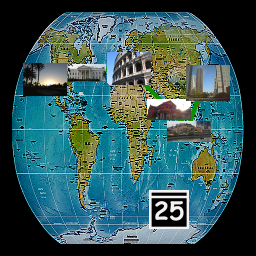 Choose any set of pictures.
View pictures by date.
Choose pictures by year, month, day, hour, or minute.
Select today's pictures with one click.
View the pictures on a map, with connectors that show their chronological order.
View the distance, time, and average speed between two pictures.
View the total distance, total time, and average speed of your selected set.
View the location and address where a picture was taken, if available.
Create or change a contact from a picture. The contact's picture, name, and address are from the picture.
Copy pictures.
Choose a new location and time for the copies.
Offset the time of the copies – useful to change time zones.
Copy the location and time from one picture to the location and time for the others.